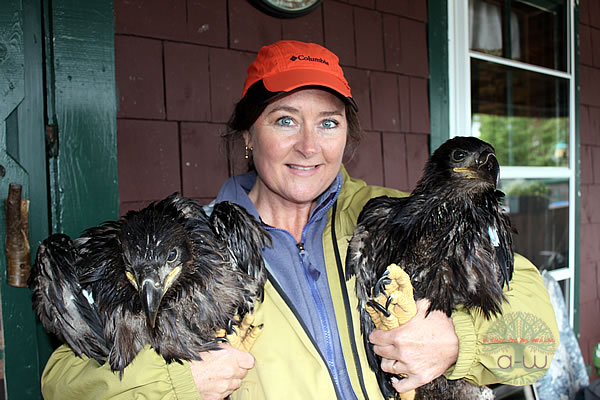 Abundant-Wellness
Hey! I am so glad you're here! We made this site just for you. I'm here to help you live the life you were created for! Are you healthy and happy? Do you want to be? Abundant-Wellness can help you get there!
If you're wondering, "why in the world is Angie holding buzzards in that picture?"   I'll get to that in just a sec!…
If you've clicked on this "About Abundant Wellness" page you're wondering what this site is really all about. I intro'd our site a bit on the Home page but because you're here right now, you must want to know more. A proverb says, "Clever people go after knowledge to obtain it, and wise people attune their ears to hear it." (You're here to learn more so that means you are clever and wise my friend!) So, to help explain our purpose and mission – this page will help you. The "all about me" page will too. And like it's name implies, the Q & A page under the Consultations tab will give you a few more A's to your Q's as well.
Back to the "buzzards": The Bible tells us that "those who trust in the Lord for help will find their strength renewed. They will rise on wings like eagles; they will run and not get weary; they will walk and not grow weak." Isaiah 40:31 GNT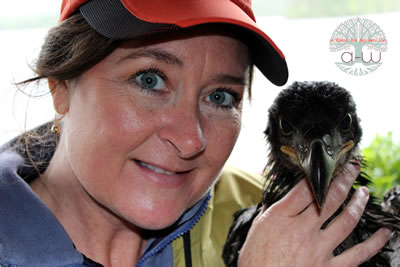 These are actually not buzzards. These pictures were taken when we were helping to "tag" baby Bald Eagles on a mountain lake in the northern-most Maine wilderness just near the border of Canada. Technically the environmental conservation and preservation effort doesn't actually use tags at all but bracelets (loosely fitted so that they have room to grow), sort of like Bald Eagle bling!
It was a cold and rainy day (in June!) – quite an adventure for a couple of Florida folks like us. These eaglets were having quite an adventure as well! They were just over a month old and were two siblings from the same nest high in the top of a pine tree. As our friend climbed the tree to retrieve them we sat in the boat on the edge of the lake and watched while the mother and father circled around very high; miles above us, looking like black specks in the grey sky.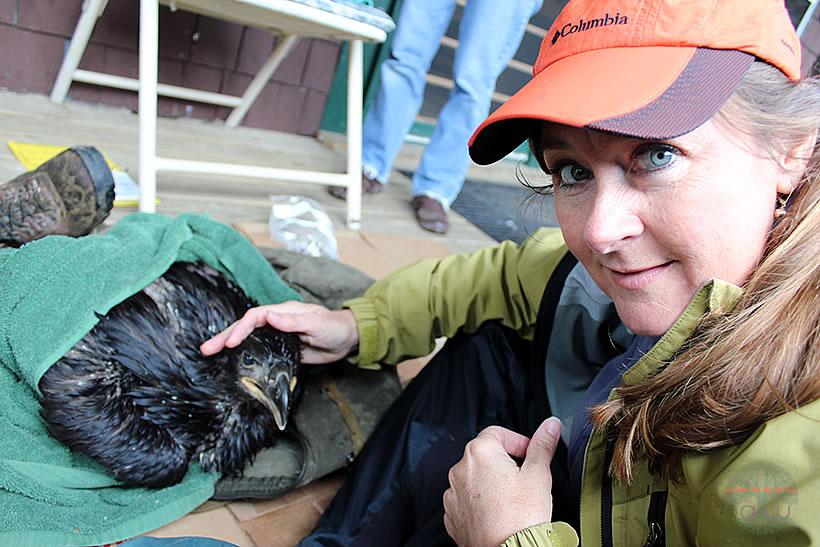 I included these pix for several reasons:
#1 Do you notice that these guys don't have majestic white crowns? They actually look like buzzards at this age!
#2 Their beaks haven't even turned yellow yet and…
#3 Did you see how HUGE they are for still being very young babies?!
They also happen to look pretty pitiful with their feathers all rain-soaked!
As for their white "crowns" – there is a transition in plumage over the first 5 years, by which time they will have become mature eagles. Each successive molt brings them closer to adult plumage. Concerning their beak color – the hue gradually develops from black to the golden color of the sun over about 4 years time. And as for size – as they grow they will eventually reach a wing span of about 8 feet by the time they are fully grown!
We are like those eagles. We might look pitiful (or even like a buzzard!) at the moment but we gradually change for the better, with each new "molt" and with the dawning of each new day. We can lose our old ways, habits and symptoms and gain new healthier, brighter ones! We may still seem "small", weak, even colorless but we can grow and develop with each new choice we make! If we trust in the Lord to renew our strength we can rise up like the eagles and soar above our situations!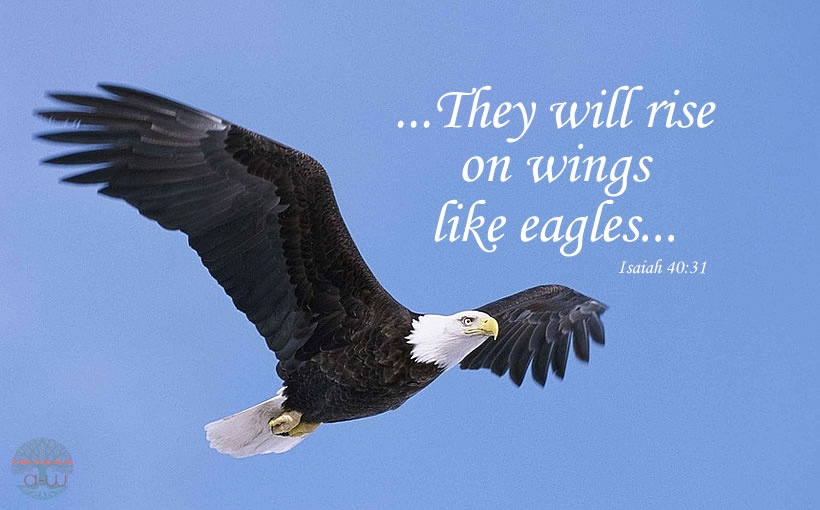 That's what Abundant-Wellness is about – helping you to make gradual positive changes that lead you to a brighter, healthier, happier future. A future, where you are strong and you soar!
Enjoy the site as you enjoy your adventure to abundant wellness!
Interested in natural holistic health, herbs, homesteading, essential oils, real food recipes (with special diet options!) and more?  Be sure to subscribe below so that you get every article, video and training that goes out!
I would love to meet you and join you on your path to Abundant-Wellness! If you would like a personal one-on-one appointment with me please go to our consultation page.
You have a beautiful future and hope awaiting you! Your strength can be renewed! You can rise on wings like eagles! I look forward to taking that adventure with you.