About  The Anderson Family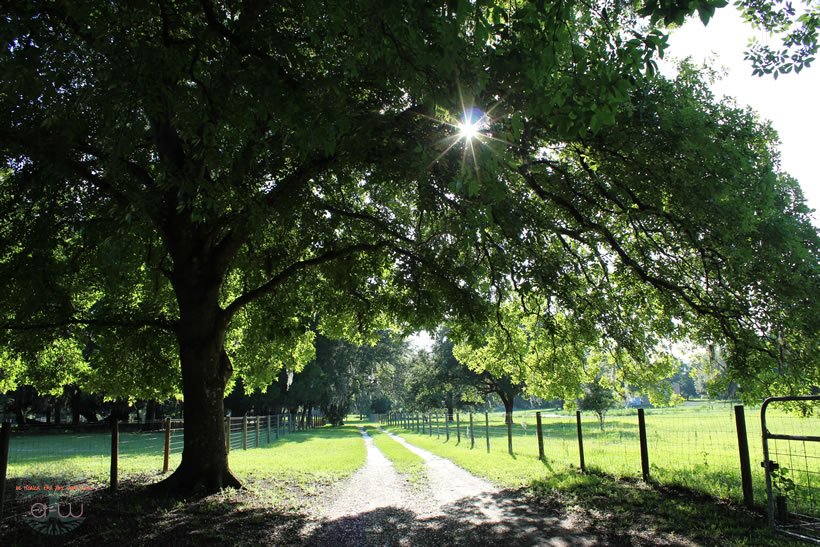 Our family lives in the historic oak-canopied community of Old Miakka, eastern Sarasota County, on the southwest coast in the sunny state of Florida. Here we reside, work, school and play on a homestead first bought from the American government in 1844 (only 5 owners ago!).
Surrounded by rich history and peaceful nature, we share the land with pastured miniature Jersey milk cattle, Nubian milk goats, a free-range flock of chickens, and a Golden Retriever.  We are blessed to live in a small community with wonderful friends and neighbors.
The Anderson homestead is nestled between the old church house on the south side and the historic schoolhouse on the northwest corner, the land for both having been donated by the original owner of the combined properties and now officially listed in the National Register of Historic Places.  We are surrounded by our vegetable and herb gardens and fruit trees where we call an old restored horse barn both home and office.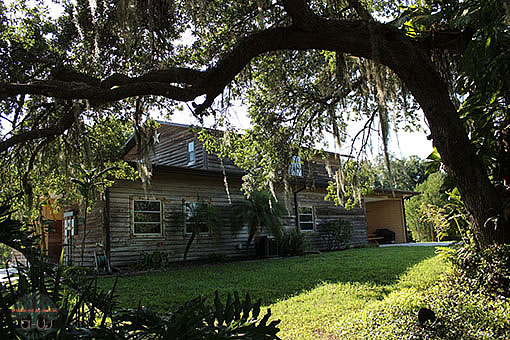 The Old Miakka Farmer's Market is next door under the shade trees of the Old Miakka Methodist Church and features raw cow and goat milk and eggs from our farm (sold as pet food, per Florida law).  Just down the road is the 4 Bees Herb Farm with fresh and dried herbs, local raw honey and natural products, and just around the corner to the north is Crowley Nursery and Florida Native Plants both providing the natural flora of Florida.
Around the corner to the south is the back entrance to the Myakka River State Park, and the Crowley Nature Center and Historical Museum  is on your way there.  It is well worth planning a day of it if you are coming for a visit.  Just taking time to relax near the river under a shade tree or hiking one of the many trails is a calming and healing experience all in itself!
On a personal note, my husband of 25+ years (Dwayne)  and I are raising up three sons, homeschooling and homesteading.  Dwayne is an IT (Infrastructure Technology) Services Manager for a utility and has been there for over 30 years now.  He is responsible for the west coast of Florida for the local utility and all of the US plus Canada and Spain for the global parent company.  He is my webmaster and our farm manager in his "spare time".  He particularly enjoys our miniature Jersey milk cattle herd and breeding them for sale.  They are not bred down to a miniature pet size but are actually the size that milk cattle were before being bred up.  They are the perfect size for a family milk cow. Dwayne also serves as "principal" for our homeschooling, as well as music teacher and band director for our sons besides playing keyboard for our church worship team at a barn down the road that we fellowship in.
Our oldest (Brennan) is now a filmmaker and entrepreneur and owns MissionMediaVideo.com.  He videos events, makes TV commercials and creates media productions for websites.  He is our in-house videographer and editor for our training DVD's and videos on this website and our YouTube channel.  Brennan also videos and live-streams for our church services. He is a creative stock options trader, an international missionary and enjoys running marathons.  He also shares in our farm responsibilities before and after work.
Our middle (Bradley) and youngest (Brett) are singer-songwriter musicians and play guitar, banjo, fiddle and mandolin (technically drums and piano as well) in the emerging Americana music genre.  While still homeschooling high school (and milking and gathering eggs and…) we often travel for them to perform at events and festivals. They have produced an EP CD of five originals and are currently working on their first full-length album.  The Anderson Brothers site is where you can find their music downloads, videos, pictures, social media and events listings.
We periodically have opportunities for intern positions to learn about homesteading and the healing arts, so if you are interested you are welcome to contact us.
We would love for you to join our family! You can sign-up below to subscribe to our site and be a part of our Abundantly Well-thy family and never miss out on the latest news! PLUS we have a special gift just for you – a FREE instantly downloadable E-book to get you started on your journey to healthy and happy!