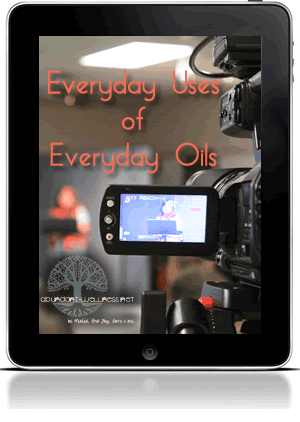 Everyday Uses of Everyday Oils – DVD
Out of stock
Product Description
Everyday Uses of Everyday Oils
This class covers the many benefits and uses of Young Living's Everyday Oils Collection. This is an in-depth education on each oil.  The therapeutic-grade, medicinal quality essential oils that are covered are the –
Single oils of: Frankincense, Lavender, Lemon and Peppermint. Plus the oil blends of: Joy, PanAway, Peace & Calming, Purification, Thieves, and Valor.
You can pause and see any portion of the information and return to it again and again if necessary to "look something up".
We filmed these just for this purpose, because everyone needs to learn how to use oils therapeutically when they start.  Of course, we continue to learn daily, but this is great starter!
This DVD can used as a reference guide! This is a comprehensive training covering the details of these therapeutic essential oils and is a full-length DVD.